July 2015, Ebro Delta, Spain
I have set-up my tent on the side of a road waiting for herons and egrets.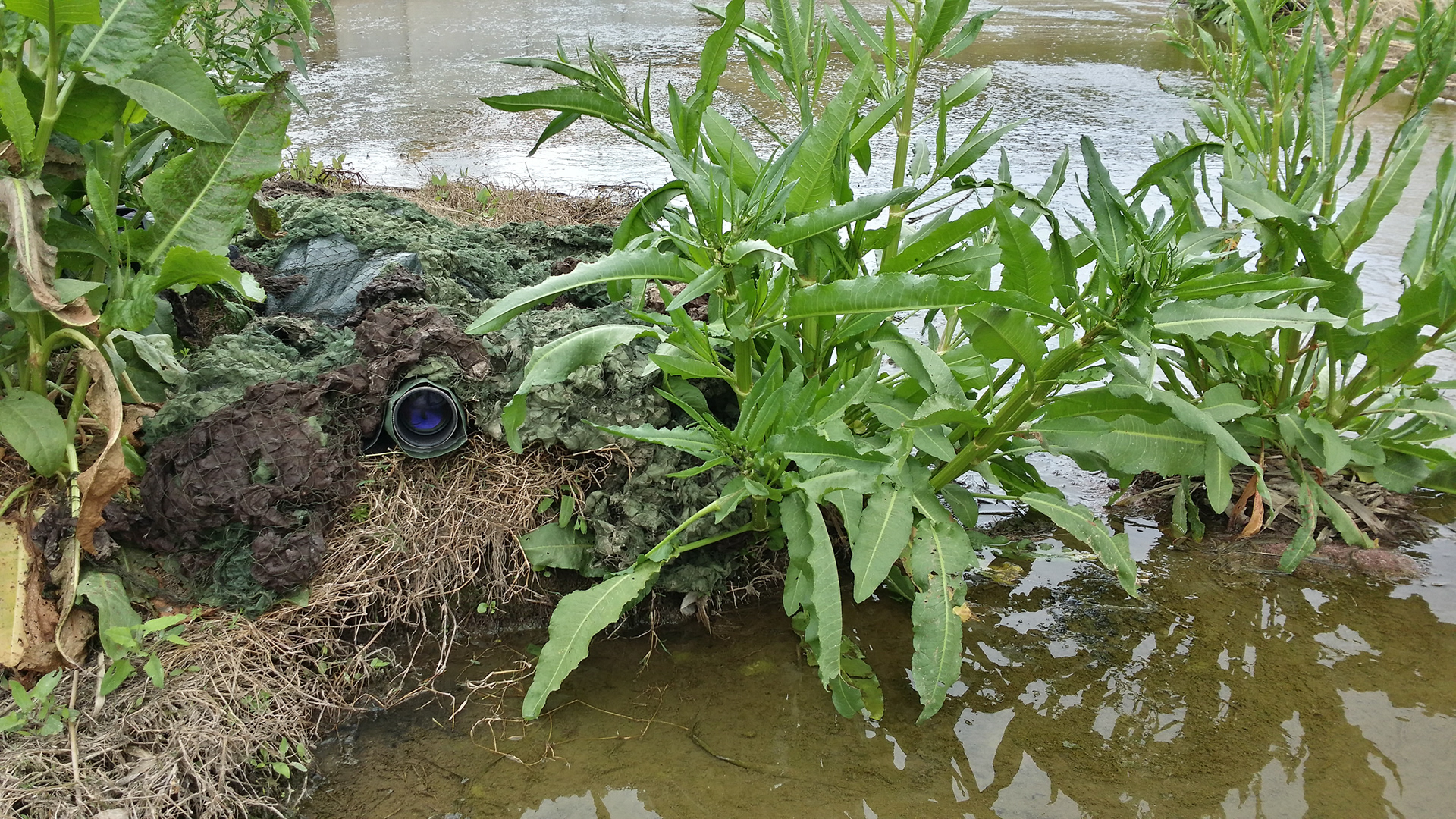 April 2015, Barcelona, Spain
My hide when photographing Little Ringed Plovers.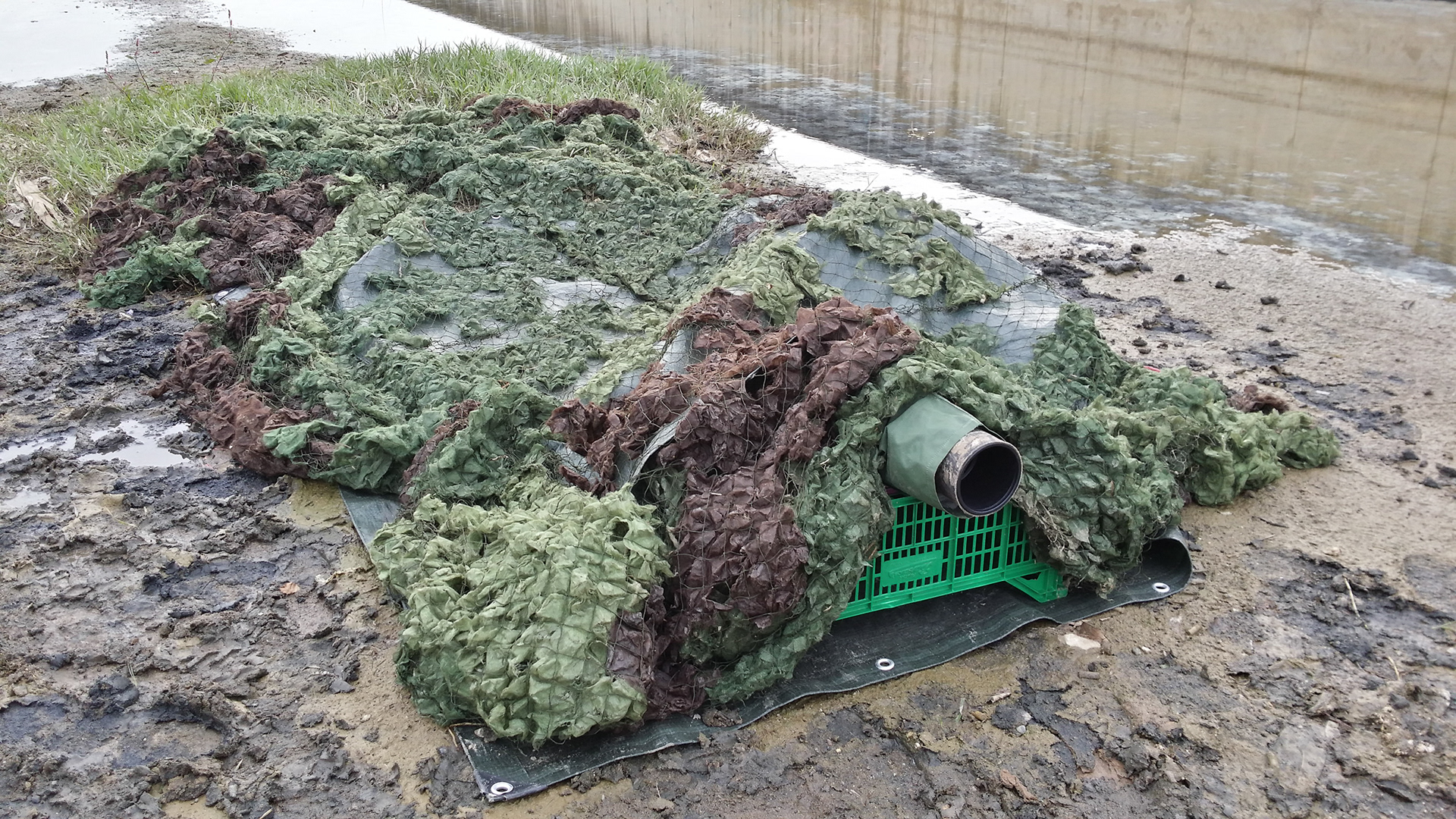 November 2014, Barcelona, Spain
I have set-up my equipment in the mud of a canal to get low to the eye level of the birds. There is a layer of foil below me to protect me from the mud and a layer of foil with camouflage material above me to stay hidden from the birds.